55% OFF ALL MICROBES UNTIL MONDAY
Automatically applied at checkout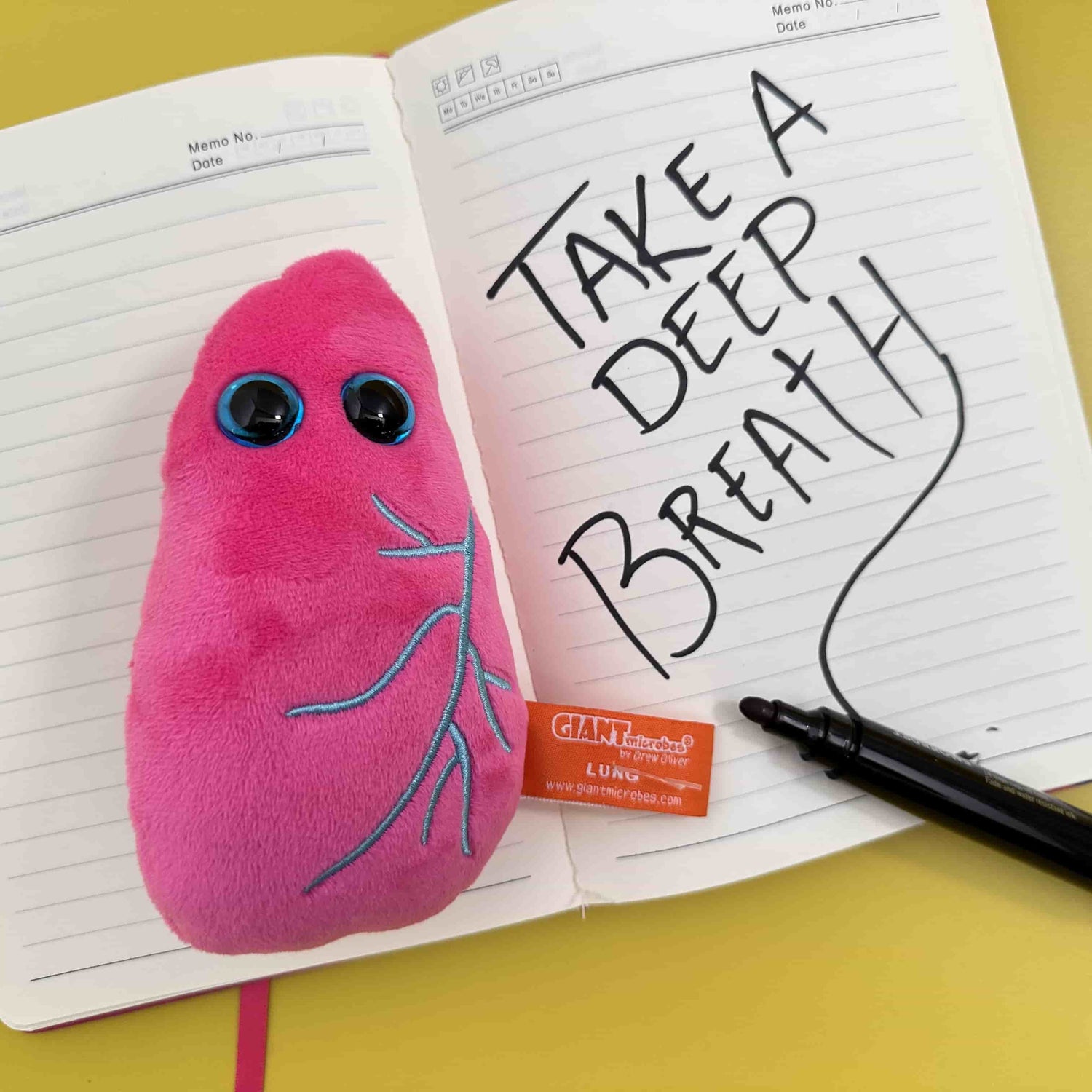 GIANTmicrobes® are health and science products for education and fun.Humorous, educational, collectible, fun!Products include printed cards with fun fascinating facts.

Over 250 organs, cells, microbes and health products.

Unique gifts for students, scientists, teachers, health professionals & anyone with a healthy sense of humor!

Get Well wishes for a speedy recovery, send loved ones adorably memorable health gifts.

Public health agencies, non-profits, schools, hospitals and companies may customize to promote your brand.

Charity partnerships let you support health research.
Original price

$22.99

-

Original price

$22.99

GIANTmicrobes

Deoxyribonucleic acid, or DNA, contains the genetic code that describes the physical characteristics of every known life form. Find out how it work...

View full details

Original price

$22.99

-

Original price

$22.99

Original price

$16.99

-

Original price

$16.99

GIANTmicrobes

Chromosomes are threadlike structures inside of cells that store genetic information. They are composed of the material chromatin, which consists o...

View full details

Original price

$16.99

-

Original price

$16.99

Original price

$16.99

-

Original price

$16.99

GIANTmicrobes

With our little personal trainer around, you'll always be watching your weight.A fun reminder to eat right and exerciseHumorous way to encourage di...

View full details

Original price

$16.99

-

Original price

$16.99

Original price

$16.99

-

Original price

$16.99

GIANTmicrobes

Your liver keeps you alive - and does lots of other important things too! The perfect gift to rejuvenate yourself, and others.Unique Get Well gift ...

View full details

Original price

$16.99

-

Original price

$16.99

Original price

$22.99

-

Original price

$22.99

GIANTmicrobes

If you want to get in shape, get off your gluteus maximus and work your muscles!Our muscle cell expands and contracts like a real muscle!Perfect fo...

View full details

Original price

$22.99

-

Original price

$22.99

Original price

$16.99

-

Original price

$16.99

GIANTmicrobes

The miraculous stem cell is the body's dreamer – it can grow up to be whatever it wants to be.Learn about this medical miracle-workerGreat gift for...

View full details

Original price

$16.99

-

Original price

$16.99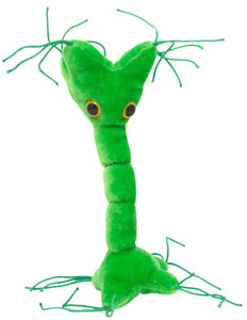 Nerve Cell | Neuron
Original price
$16.99
-
Original price
$16.99
Original price

$16.99

-

Original price

$16.99

GIANTmicrobes

Don't let his cute looks fool you -- this highly trained killer takes out enemy cells with extreme prejudice. Learn how to stay on his good side.Se...

View full details

Original price

$16.99

-

Original price

$16.99

Original price

$16.99

-

Original price

$16.99

GIANTmicrobes

Laughter is the best medicine: if you get a cut, Platelet will have you in stitches.Unique gift idea for medical professionalsEducational item for ...

View full details

Original price

$16.99

-

Original price

$16.99

Original price

$16.99

-

Original price

$16.99

GIANTmicrobes

Blood is thicker than water – and so is plasma! This critical component of blood plays an important role in maintaining your health.Fun gift idea f...

View full details

Original price

$16.99

-

Original price

$16.99
Endometriosis Plush Toy Organ
Original price
$22.50
-
Original price
$22.50
Original price

$22.99

-

Original price

$22.99

GIANTmicrobes

Everyone starts life in a woman's uterus where we develop during pregnancy. Each side of the uterus has an ovary with thousands of human eggs. Educ...

View full details

Original price

$22.99

-

Original price

$22.99

Original price

$59.99

-

Original price

$59.99

GIANTmicrobes

How much do I love thee? How about a million barrels worth and 2.5 billion heartbeats! Your heart is only about the size of your fist and 10 ounces...

View full details

Original price

$59.99

-

Original price

$59.99

Original price

$16.99

-

Original price

$16.99

GIANTmicrobes

The thyroid is a large endocrine gland located in the front of your neck. It has two halves that wrap around the windpipe. The thyroid functions to...

View full details

Original price

$16.99

-

Original price

$16.99

Original price

$22.99

-

Original price

$22.99

GIANTmicrobes

The appendix is a finger-shaped tube sticking out of your colon. It is often considered a "joke organ" with no function.

Original price

$22.99

-

Original price

$22.99

Original price

$22.99

-

Original price

$22.99

GIANTmicrobes

The pancreas lies behind the stomach and has two distinct roles. Each day 1.5 liters of pancreatic juice flow into the small intestine.

Original price

$22.99

-

Original price

$22.99

Original price

$22.50

-

Original price

$22.50

GIANTmicrobes

Endometriosis is a little-known but common disease that afflicts nearly 200 million people globally, perhaps 1 in 10 women. It is a chronic inflamm...

View full details

Original price

$22.50

-

Original price

$22.50